What is it?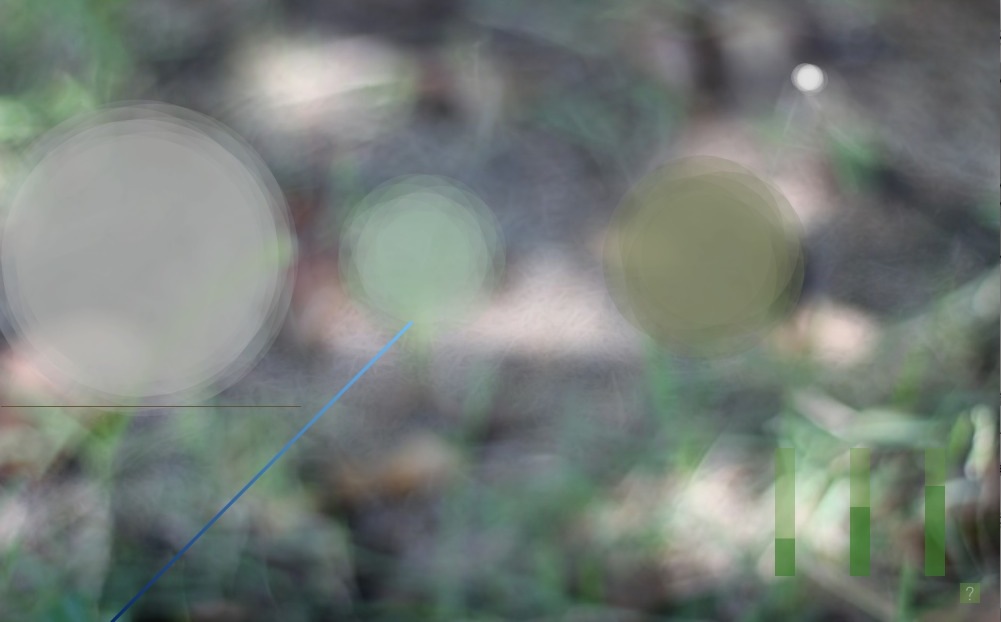 Bringing the body of the tree to the network is a natural fit – a tree is a network too: roots sensing and absorbing nutrients, leaves sensing and photosynthesizing sunlight, and phloem and xylem running throughout to carry nutrients across the structure. WoodEar attempts to merge the dynamic qualities of this biological network with the digital network. A series of sensors attached to the tree stream data on the state of its environment – light, temperature, air pressure, and wind. This live data is merged with photos and recordings of the tree's immediate surroundings into a generative application/installation. By downloading and running the application, anyone can access the live environmental experiences of the tree – one that may be very distant from them, but that still shares the same air, sky, earth, and water.
For more detailed documentation on WoodEar, please visit woodear.petertraub.net
Download it now
current version: 0.9a
WoodEar is alpha software. This means it has not been extensively tested across all platforms. Download it at your own risk. It may not work on your operating system. If this software destroys your computer, clears out your bank account, and brings on the apocalypse, I am not responsible. Testing so far has shown it to be relatively benign.
To run WoodEar, download and unzip the compressed folder. Double-click the application inside the folder to run it. Move the sliders in the bottom right corner to adjust the audio mix.
Credits
Thank you to Helen Thorington and Jo-Anne Green of
Turbulence
for their continued support. Thank you to
Judith Shatin
for her [most welcome] continued advice and interest in my work. Thank you to J.J. Cohoon for designing the WoodEar application logo gratis! Finally, thank you to my wife Jaimee for giving me the time, space, and support to finish this project in the middle of raising a kindergartener and a newborn.
WoodEar is a 2012 commission of New Radio and Performing Arts, Inc., for presentation on its Turbulence web site. It was made possible with funding from the National Endowment for the Arts.