Screenshots: Examples of Oil Standard in Action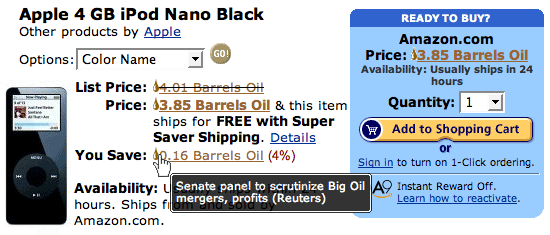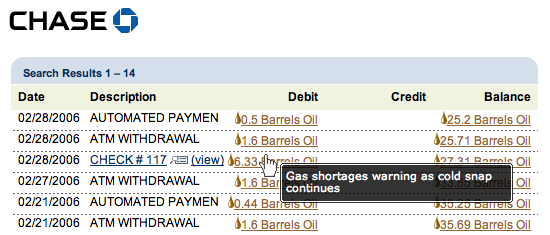 Known Issues:
When the script ecounters multiple instances of 'millions' or 'billions' it neglects every other suffix.
Future Improvements (in my ideal world I would have time to):
Add multiple currencies (e.g. Euro, GBP, Yuan, etc)
A project by:
Michael Mandiberg
MichaelATmandibergDOTcom
Mandiberg.com
Commisioned by:



Oil Standard is a 2006 commission of New Radio and Performing Arts, Inc., (aka Ether-Ore) for its Turbulence web site. It was made possible with funding from the Jerome Foundation and New York City Department of Cultural Affairs.